About a year ago or so I somehow found this great blog.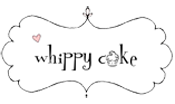 At the time I was amazed by her fabulous creations, she has so many adorable things listed in her
etsy shop, you can find all the info
here
on her site.
I just recently found her featured on ucreate and saw that she has
hair tutorials
! There are so many different ones to choose from! It's almost making me wish that my hair was a little shorter so I could easily pull some of these off!
This one
is my absolute favorite one she has on there, so cute!